JAYNE HANCOCK
Jayne teaches: Tap/Jazz/Ballet, Jazz/Lyrical "Fosse" Style
Jayne began taking dance classes in Youngstown, Ohio in 1959 at almost 3. Her Aunt Flo opened a small studio and had been training in the "Al Gilbert" method of teaching Tap Dance (Al is still the "voice" of tap at TJ Dance) Then came the early 60s and most of Jayne's family moved to the San Fernando Valley in California. Aunt Flo opened another studio so Jayne's dance training hardly missed a beat!
Throughout her many years of dancing, Jayne was lucky enough to dance with Al Gilbert, Luigi and other local teachers that became legends (in Hollywood). Debbie Reynolds would often stop by and observe classes looking for local talent for her "Debbie Reynolds Show". In the mid 60s, Jayne often attended the summer workshops known as "Dance Caravan" with teachers Betty & Danny Hoctor, Mallory Graham and Kit Andree. Luigi often taught at the "Caravans" also. "It was so fun to spend the day in a huge ballroom full of dancers, changing teachers and dance styles every hour. During our lunch breaks, we would walk the Santa Monica Pier and love being on our own at the beach!" Jayne remembers. After high school, Jayne attended two colleges and soon after became a wife and mother. By the time Jayne's second son was born, Jayne REALLY started to miss dancing! In 1984 she got out her old "Al Gilbert Tap Exercise" LPs and her Luigi Warm Up album and started practicing on the porch! A dance studio was in the making!
Jayne has been so lucky to continue learning with so many "GREATS"... The classic hoofers! Brenda Buffalino, Arthur Duncan (from Lawrence Welk) Jerry Aimes, Sam Webber, Cholly Atlins (a Motown Choreographer) Lynn Daley, Diane Walker (from the movie "TAP") Savion Glover (remember when he was on Sesame Street?) and even Gregory Hines, who Jayne still quotes to all the boys and men interested in dance, but hesitant to give it a try - Gregory always said "It's the place to meet all the girls! You will be surrounded by them!" Jayne credits "Johnson and Peters", a Dancing Duo that have their own studio in Seattle (originally with Shirley Jenkins on Capitol Hill) for regenerating and energizing TAP in the Northwest!
Jayne is truly thankful that she has had such wonderful family support over the years, as well as friends and the community. TJ Dance has always had one main goal. "To instill a love of dance in every dancer". When former students return or bring their kids back to our studio to dance, Jayne feels we've done our job. At TJ Dance - It matters less how "well" you dance and more how much you "love" to dance! We work endlessly on technique, but each dancer has their own style and each dancer has their own level of "natural ability". Jayne also believes in keeping dancers strong and flexible because she truly believes that strength is grace! "Dance" expresses what we are from the inside - out. Our energy, our body's rhythms, our emotions - It's all a part of us and of "dance"!
PEG BURNSIDE
Ballet/Jazz/Tap
Thanks to her Mom, Lorraine, Peg began dancing at age 3 with Rosemary's Academy of Ballet in Richland, WA. She studied ballet, character and later pointe until the age of 15. She also attended summer classes at The Novikov Ballet School and Lois Rathvons Dance Studio. In high school, Peg used her dance training in cheer, drill and the gymnastics team.
In the summer between her Jr. & Sr. year, Peg taught dance to Head Start Preschoolers.
Peg moved to Seattle in 1969 and while attending the University of Washington, took ballet classes with Hannah Wiley (classes were at 7:30AM!) She then took a few years off from dance training to raise a family.
Music and Dance were always, and continue to be, a big presence in her home.
Peg joined Jayne at TJ Dance in 1989 to teach a few ballet classes and to learn tap dancing from Jayne. The rest is history! Jayne and Peg are "TJ Dance"! Peg continues to study dance by taking class in ballet at Pacific Northwest Ballet School Eastside, jazz classes and tap workshops locally.
Peg believes in teaching the love of dance and learning an appreciation for classical music, along with the fundamentals. Dancing should be a joy!
AARIEL HALL
Tap, HipHop, Jazz, Funk, Modern Fusion and Flow & Flexibilty
Born and raised here in Duvall! Aariel has been dancing since the age of three, all of which have been right here at TJ Dance. She performed in her first TJ Dance recital alongside her mother and her sister, and has been dancing ever since! Dancing is only the beginning of her creativity. For as long as she can remember, Aariel has also been in love with drawing. She graduated from DigiPen Institute of Technology in 2012 and has been working as a 3D Animator ever since.
Pursuing passion for creativity is something Aariel feels strongly about because oftentimes, both dancing and animation are labeled as hobbies for our younger years. Aariel truly enjoys teaching the middle school/high school age classes and hopes to inspire others who may be transitioning into their teen and adult years to continue with their interests regardless of peer pressure or stereotypes.
BETHANY BRITTAIN
HipHop, Contemporay, Lyrical, Jazz, Ballet, Tap
Bethany started learning how to dance at the age of six at TJ Dance Studio! She began with ballet, jazz, and tap to then continued onto hip hop and lyrical.
TJ Dance created the foundation of her love for dance, as she didn't miss a single year all the way to performing a senior dance routine at 18 years old at the annual show.
In addition to TJ Dance, Bethany also took dance classes at Kirkland Dance Center, performed on the Eastside Moving Company while attending Bellevue College, and continued to expand in learning different styles of dance.
Bethany began teaching dance her senior year of high school at TJ Dance and soon later became a youth and adult dance teacher at Kirkland Dance Center. She loves teaching both children and adult classes as both bring great fun and diversity. She was raised by TJ Dance's motto that any one can dance, and stands by that statement! She believes dancing brings joy and loves to pass that on to all ages through her teaching. Bethany taught dance for 6 years and then took a 2 year break to become a student of dance again. She is spinning and leaping in excitement to be joining the TJ Dance Studio for the 2017-2018 dance year and for many, many years
to come!
While Bethany is not dancing she spends her time being a new mom of her baby boy, taking her energetic dogs on adventures, and relaxing with her friends and family.
COURTNEY MACDONALD
Acrobatics & Contemporary
Courtney was born and raised in Massachusetts and just recently moved to the area. She began dancing at age 3 in Massachusetts taking every class that was available to her. She also went on to taking master classes at conventions and was a competitive dancer for over ten years. 
She started student teaching at age 14, and went onto becoming an instructor right out of high school. Her main focus is acrobatics and contemporary but also teaches ballet, jazz, modern, tap, pointe and lyrical. She became an acrobatic arts certified teacher in 2019, which focuses on the safety, technique and progressions of acro. Courtney is always eager to learn and grow with her students and looks forward to dancing with you. 
MARGIE TERRY
TJ Dance Office Manager and Bookkeeper
You probably ALL know Margie keeps us running smoothly as our wonderful office manager and bookkeeper. She does so many things there are too many to mention on the fly... You can find her in the office on Tuesday evening. She is an amazing friend and we all LOVE her!
NYREE KRIKORIAN
Belly Dance, Belly Fitness
Nyree, who is originally from the Middle East, discovered her passion for Raks Al-Sharqi (Eastern Dance, aka Belly Dancing) at a very young age.
In addition to her background, she continues to study from world-renowned master dance teachers. She has been teaching Belly Dancing for over 25 years, 12 years at TJDance.
Nyree stresses fun and feeling the music in her classes. Her greatest reward is seeing her students have a breakthrough in their self-expression, allowing the music to move their bodies. She is committed to providing a safe, non-judgmental environment for students to discover their passion for dance and learn to belly dance.
TRACY MIKULA
Creative Movement, Ballet, Tap
Tracy began dancing at the age of 3, and hasn't stopped since!  Growing up, she did tap, ballet, jazz, dance team, and gymnastics, performing in dance recitals and gymnastics meets each year.  She has performed in The Nutcracker, and has also made a cameo appearance as Mary Poppins at a dance recital. 
After high school, Tracy continued taking dance courses in college at the University of Illinois, from modern to tap to swing dancing.  She even met her husband, Scott, while swing dancing--he literally swept her off her feet!  They moved to Washington and now have three daughters, one who recently began dancing at TJ Dance.  It reignited Tracy's love for dancing, making her feel like a kid all over again.  Dancing brings her so much joy, and she looks forward to sharing that joy with each child she teaches!  In addition to dancing, Tracy also enjoys reading, writing, and doing triathlons.
Tracy continued taking dance courses in college at the University of Illinois, from modern to tap to swing dancing. She even met her husband, Scott, who literally swept her off her feet, while swing dancing! They moved to Washington and now have three girls, one who recently began dancing at TJ Dance. It reignited Tracy's love for dancing, making her feel like a kid all over again. Dancing brings her so much joy, and she looks forward to sharing that joy with each child she teaches!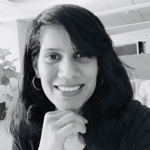 SHRUTI SHARMA
Bollywood
I am from the fast-paced city of Mumbai I in India and growing up was exposed to all forms of Indian dancing such as folk and classical styles. I formally trained in Latin style of Salsa dancing for a year and also Indian classical dance form called Kathak when I moved to America. 
Personally, for me dancing is meditative, joyful and one of the most expressive forms of art. I am truly passionate and enthusiastic about teaching Bollywood here at the TJ dance studio. The possibilities of exploring the different dance forms is limitless and I can't wait to share that with you all!
BAILEY TORRES
Tap, Jazz, Ballet, HipHop
Bailey started dancing when she was about 4 years old. When she was 11 she took a break from dancing to pursue figure skating. In 2013 Bailey met Chelsea and picked up dancing at TJ Dance and fell in love with it all over again. Bailey loves all forms of dance and struggles to pick a favorite. 
Bailey attended Western Washington University, graduated in 2016 and is now a preschool teacher. She is currently living with her husband Chris and dog Chloe.
CHELSEA LINDEMULDER
Tap, Jazz, Ballet, HipHop
Chelsea is Jayne's daughter and has grown up dancing her entire life. She was born into the love of dance in 1992 just ten days after recital! She has taken almost every class at TJ Dance as well as attended many workshops with dancers from all over. She loves all the classes here but favors tap the most. 
Chelsea is currently a Kidney Dialysis Technician at Puget Sound Kidney Center and is married to her husband Bill. She has a passion for people as well as dance and loves helping in any way she can. She is excited about teaching again this year!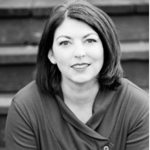 KAREN HENDRICKSON
Drama, Hawaiian Dance
Karen has had a love for drama for as long as she can remember. She earned her first role at the age of 9 and has been acting ever since. Karen has performed in many theaters in both the Southern California and here in Washington. Locally she has performed with Cascade Community Theater and Sky Performing Arts in Monroe.
Karen has been working with youth in theater for the last six years and loves getting the most out of young actors and giving them the confidence to improve their skills while having a lot of fun. Having performed and directed for over thirty years, Karen has learned all aspects of the theater and is excited to share those skills with her students.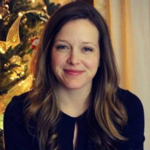 JENNIFER DONOUGH
BackUpDancer, HipHop, Jazz, Tap
I did an exercise a couple years back where I wrote down a list of anything and everything I'd want to "be" as a career. Some things were a travel vlogger, an almond milk juicer, and a vacuum lines maker — on the top of the list was a background dancer for Bruno Mars. While I can't make that happen, I can do the second best thing- pretend to be his background dancer with all of you!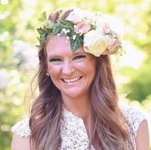 STEPHANIE WEYMOUTH
HipHop, Cheer, Littles
Stephanie has the Nutcracker to Thank for her love of Dance. She knew from the first time that she wanted to be a snowflake. She started ballet and tap at the age of six at the British Dance Academy.
She continued until her Freshman year of Highschool, when she decided to try out for the Hazen Drill Team. She was one of three to make the team from her class. She was [art of the Drill team for three years where they earned many "superior" awards for their routines during competitions. Her senior year she tried out for the captain position and was chosen. She learned tons of leadership and hard teamwork does pay off, as they were in the top three teams in the state of Washington that year. Stephanie loves teaching Children, it is her passion and it bring joy to her heart with each class she teaches.
If you can't find Stephanie or her twin boys at the studio taking classes, then you can find them at the nearest park playing baseball or playing hide and seek! Stephanie can't wait to teach your littles the LOVE OF DANCE.